A generator or mains powered mobile lighting tower solution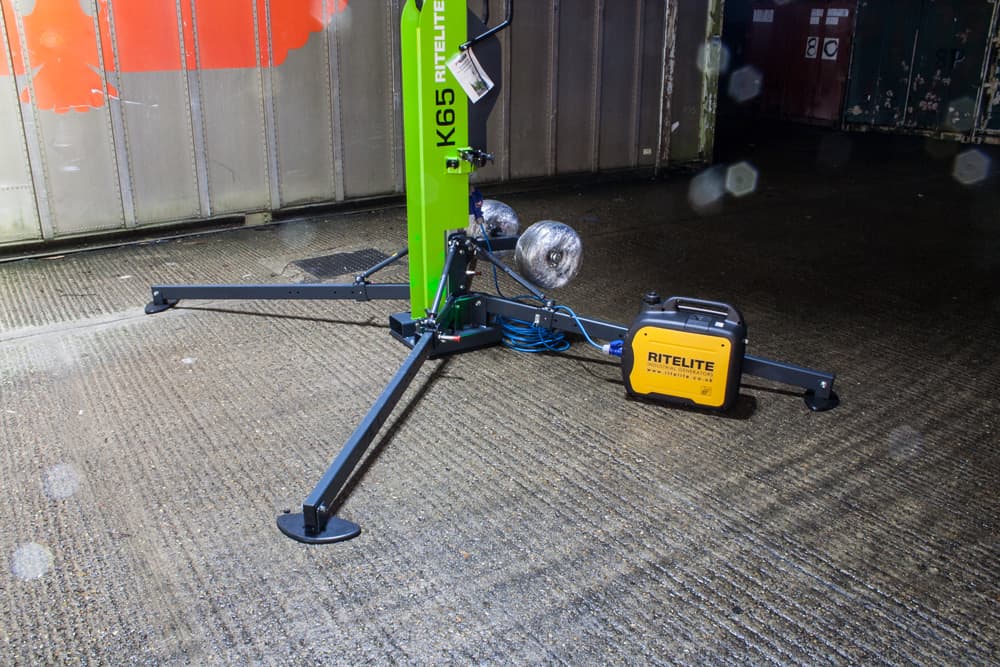 Mobile Lighting Towers
Ritelite Systems' Quad Pod K50 and K65 Lighting Towers can be powered by Generators or Mains power as have both a 110V and 240V input. The Quad Pod is therefore very flexible for a wide range of applications and ideal as part of a hire fleet or for many industrial applications. The Low electricity consumption of the Quad pod lighting towers reduces both running costs and the size of the generator required.
The Quad Pod K50 and K65 can be powered from any generator that might be on site or can be supplied with generators of different sizes which can power either individual Quad Pod Lighting towers or 2 lighting towers.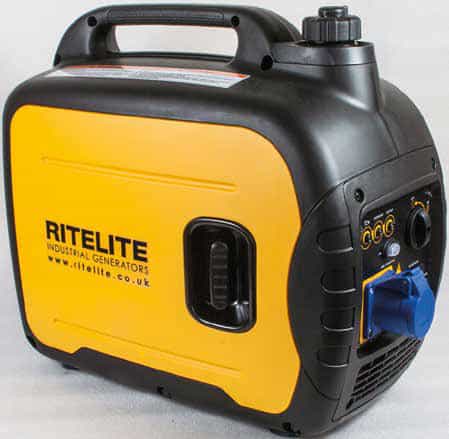 Rated output: 1.6 KW
Fuel Capacity: 4.2 litre
Running time: up to 5 hours*
Rated voltage: 110 or 230V
Noise levels: 61 dBA
Dimensions: 499 x 285 x 455mm
Weight: 21Kg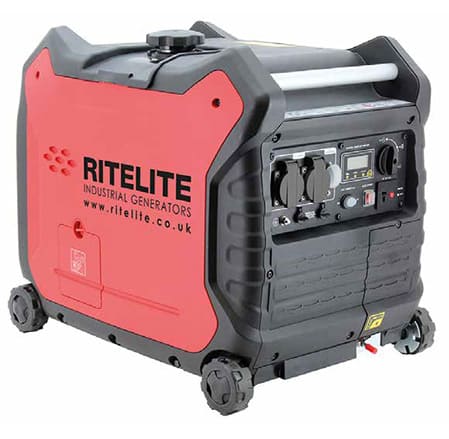 Rated output: 3.0 KW
Fuel Capacity: 10 litre
Running time: up to 10 hours*
Rated voltage: 230V
Noise levels: 65 dBA
Dimensions: 578 x 440 x 510mm
Weight: 45Kg
The flexibility of the Quad Pod K50 and K65 and the fact that it can be powered by both generator and mains power enhances the applications it can be used in and increases its attractiveness to the hire industry. The Quad Pod K50 and K65 lighting tower are being used every day in the construction industry, for event hire, by the emergency services and for all kinds of temporary lighting applications.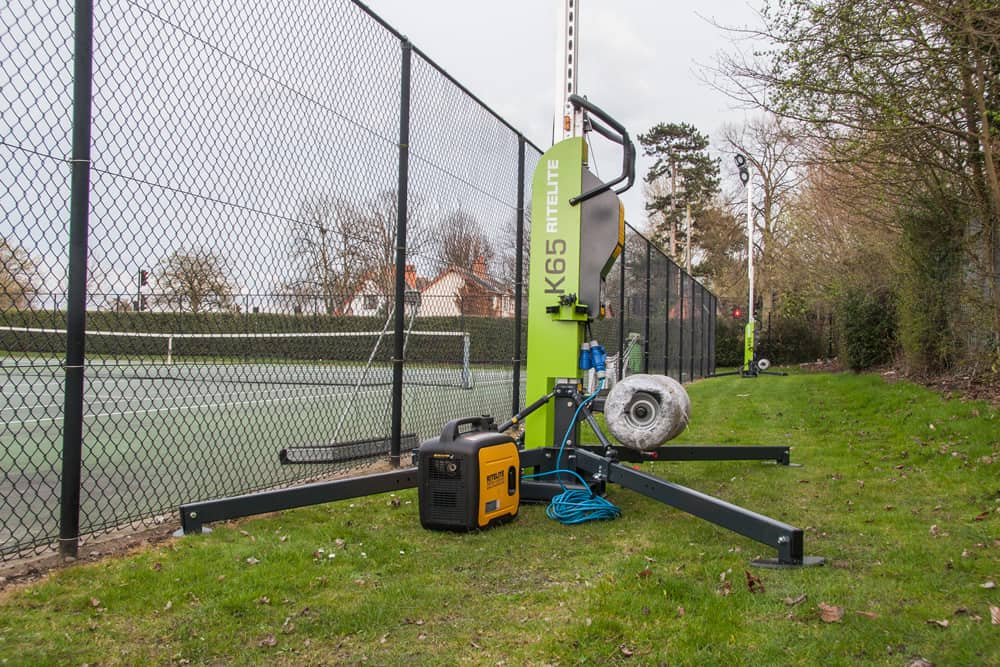 Watch The Quad Pod K50 & K65 Mobile Lighting Towers In Action
Why is the Quad Pod K50 & K65  range of mobile lighting towers so popular?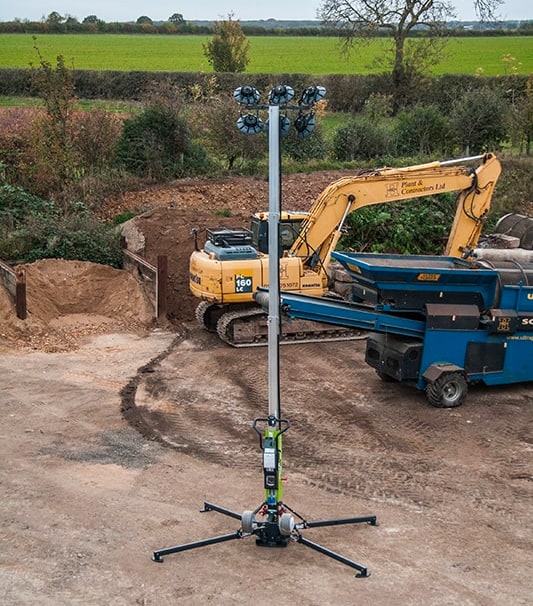 About Our Quad Pod K50 & K65 Mobile Lighting Towers
The special demands of the construction, hire, rail and utilities sectors require unique solutions from equipment manufacturers, none more so than for mobile lighting equipment.
The potential applications for mobile lighting towers are wide ranging and diverse. From construction sites to outdoor sporting events, each application has its own specific requirements regarding the type of light projection required, power sources available, access to the site and placement of the towers.
The range includes 2 models. The K50 which extends to 5M height and the K65 which extends to 6.5M height. Both models can be fitted with either 4 or 6 High power 200W LED light heads.
K50
5 metre mast height
3 mast sections
4 or 6 light heads
200W LED lights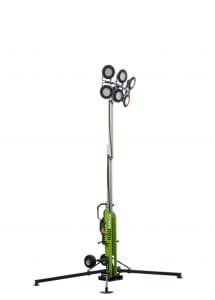 K65
6.5 metre mast height
4 mast sections
4 or 6 light heads
200W LED lights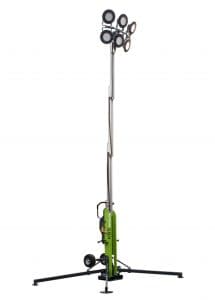 Not Sure How Many Lights You'll Need?
Tell us a little bit about your lighting area and we'll create a custom lighting diagram. It will show you how many lights you'll need to cover the area.
Quad Pod Light Effects
The Quad Pod's Flexible Adjustable LED Light heads can be positioned to create the desired light effect from a 180 degree directional light to a full 360 degree area light.
See How Fast The Quad Pod K50 & K65 Is To Set Up
A one person two minute deployment.
Download The Quad Pod K50 & K65 Brochure
Please enter your email address below and we will instantly send you a copy of the brochure.